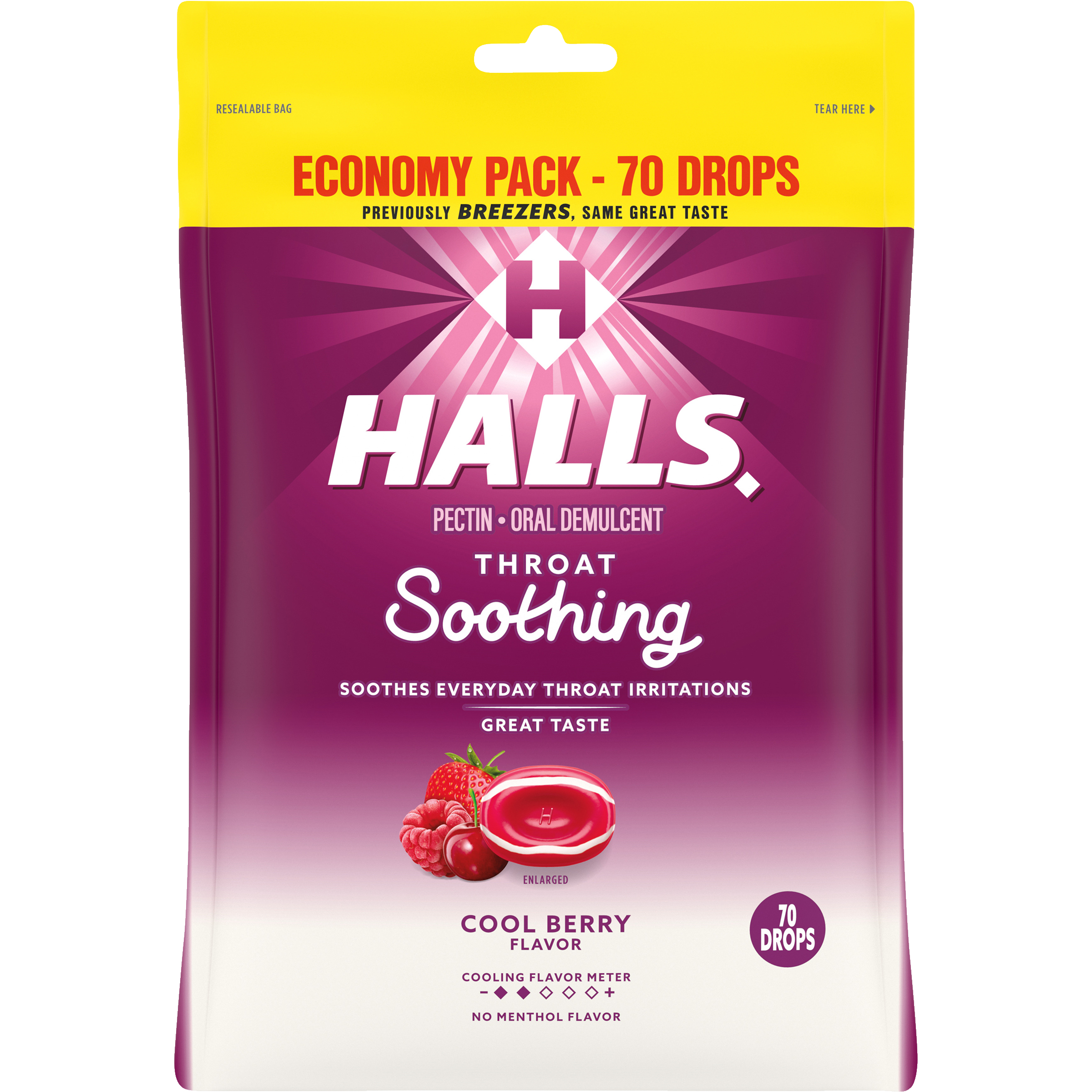 HALLS Throat Soothing (Formerly HALLS Breezers) Cool Berry Throat Drops, Economy Pack, 70 Drops
HALLS Throat Soothing (Formerly Halls Breezers) Cool Berry Throat Drops are ready for whatever life throws, or coughs, your way. These great tasting, fruity cool berry flavor sore throat lozenges soothe everyday throat irritations with no menthol flavor. Using the power of 7 mg of pectin oral demulcent per drop, these HALLS cough drops act as an oral anesthetic to temporarily relieve minor discomfort, irritated areas and symptoms associated with sore mouth and sore throat. Simply dissolve one throat soothing drop in your mouth slowly, and repeat every two hours as needed for cold and cough relief. HALLS Throat Soothing Throat Drops are formulated for adults and children five years and older. Each package holds 70 sore throat drops and is resealable to maintain freshness and to store in your bag or travel pack for convenient access anywhere symptoms strike.
---
INACTIVE
INGREDIENTS citric acid, FD&C blue 2, FD&C red 40, flavors, glucose syrup, malic acid, potassium citrate, soy lecithin, sucrose, titanium dioxide, water Contains: SOY.
---