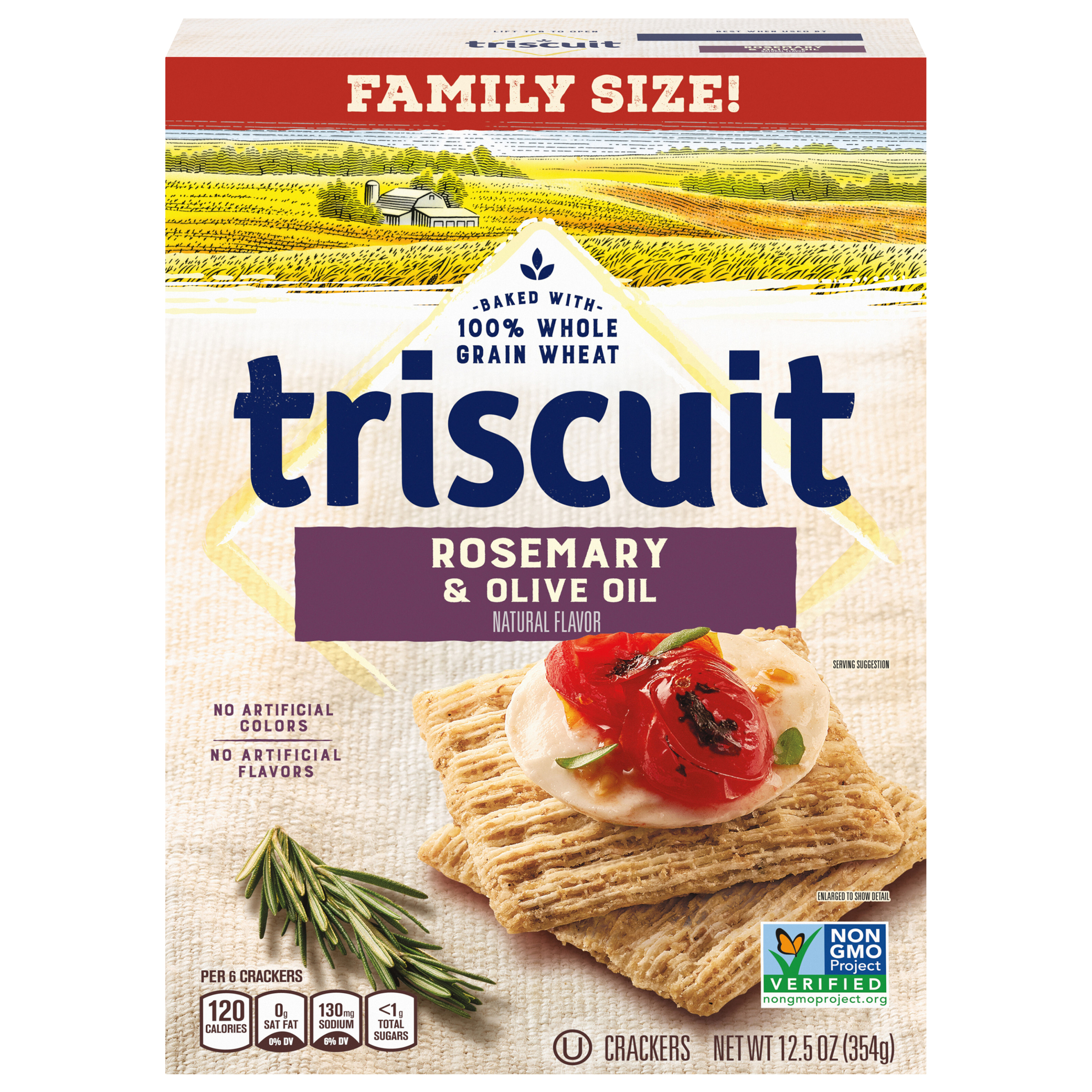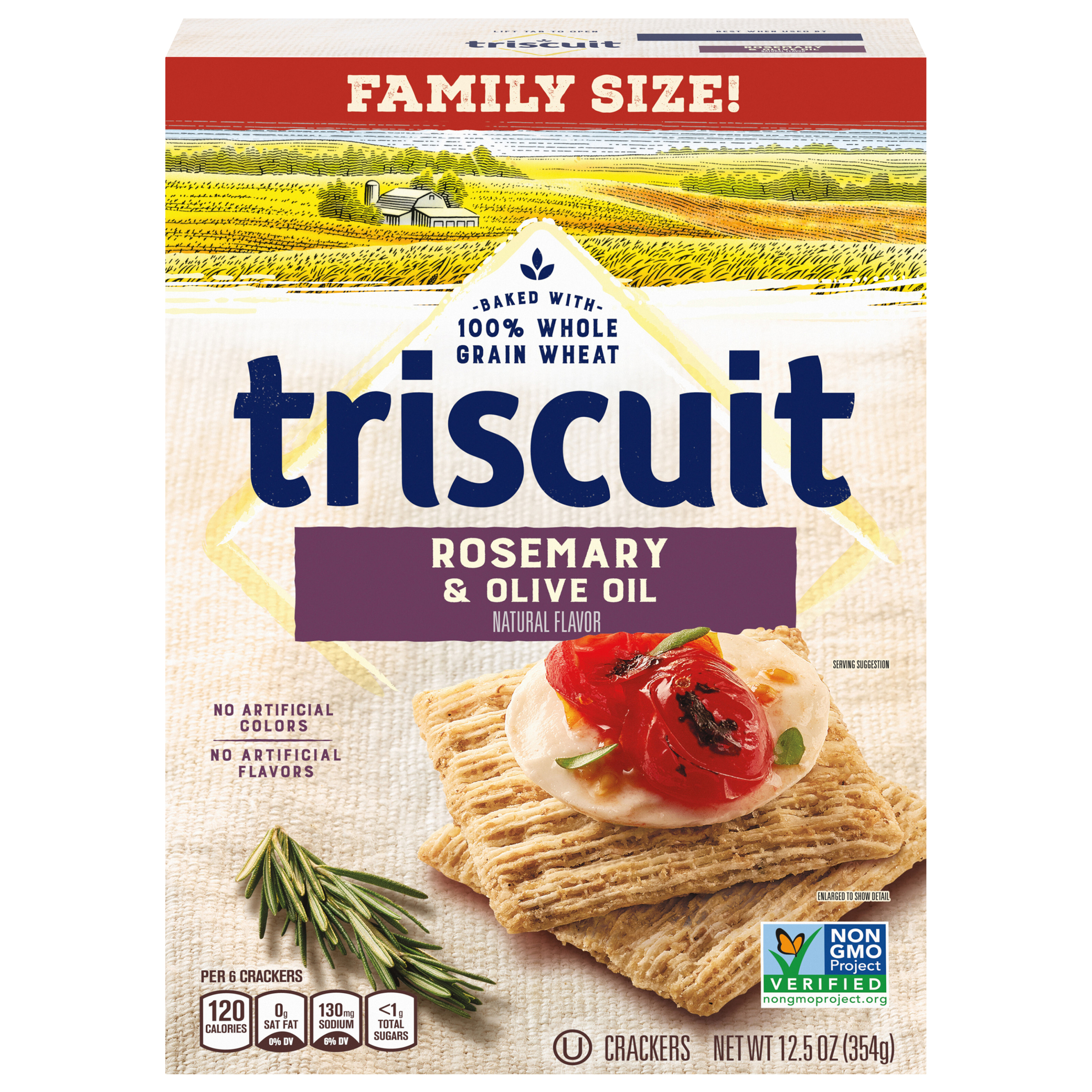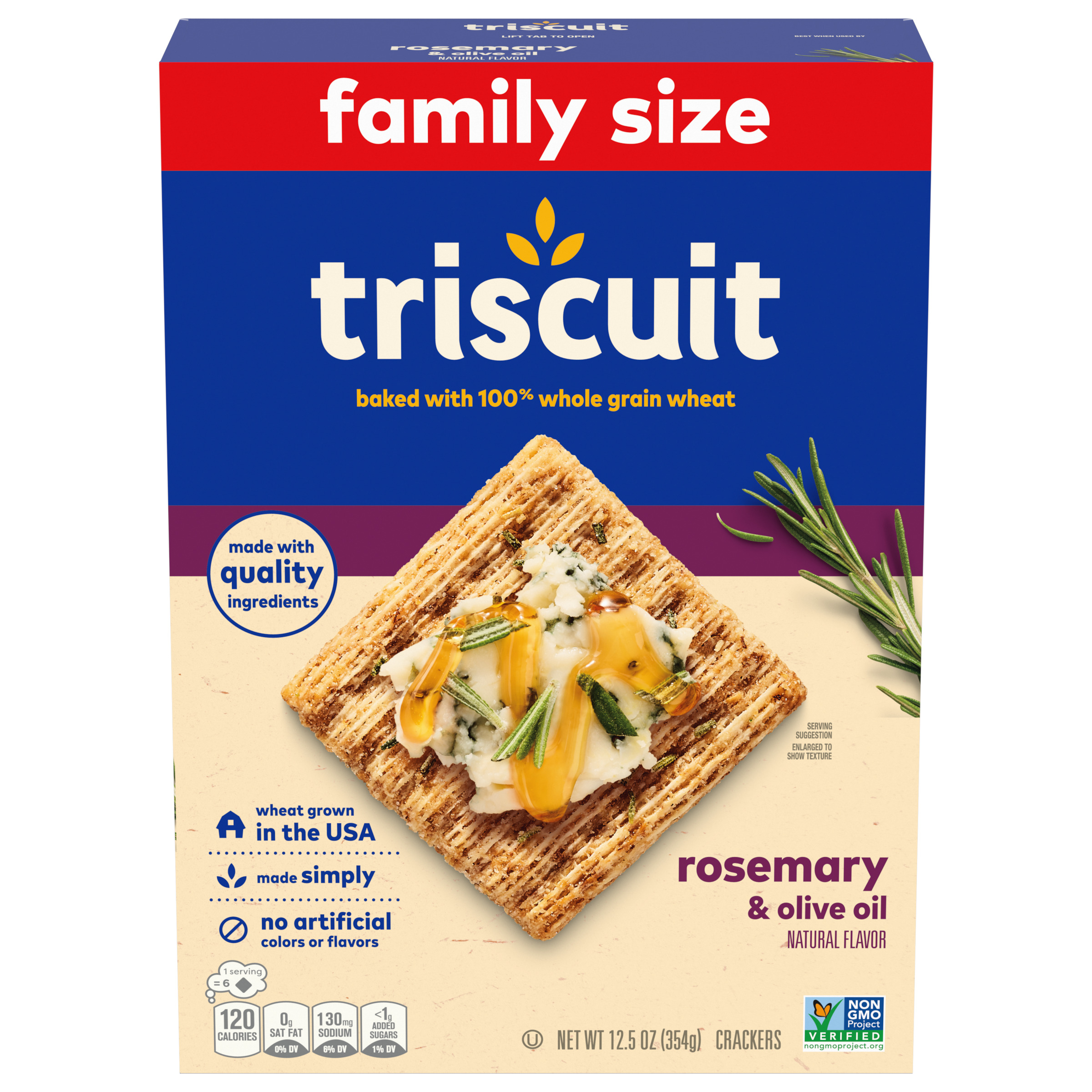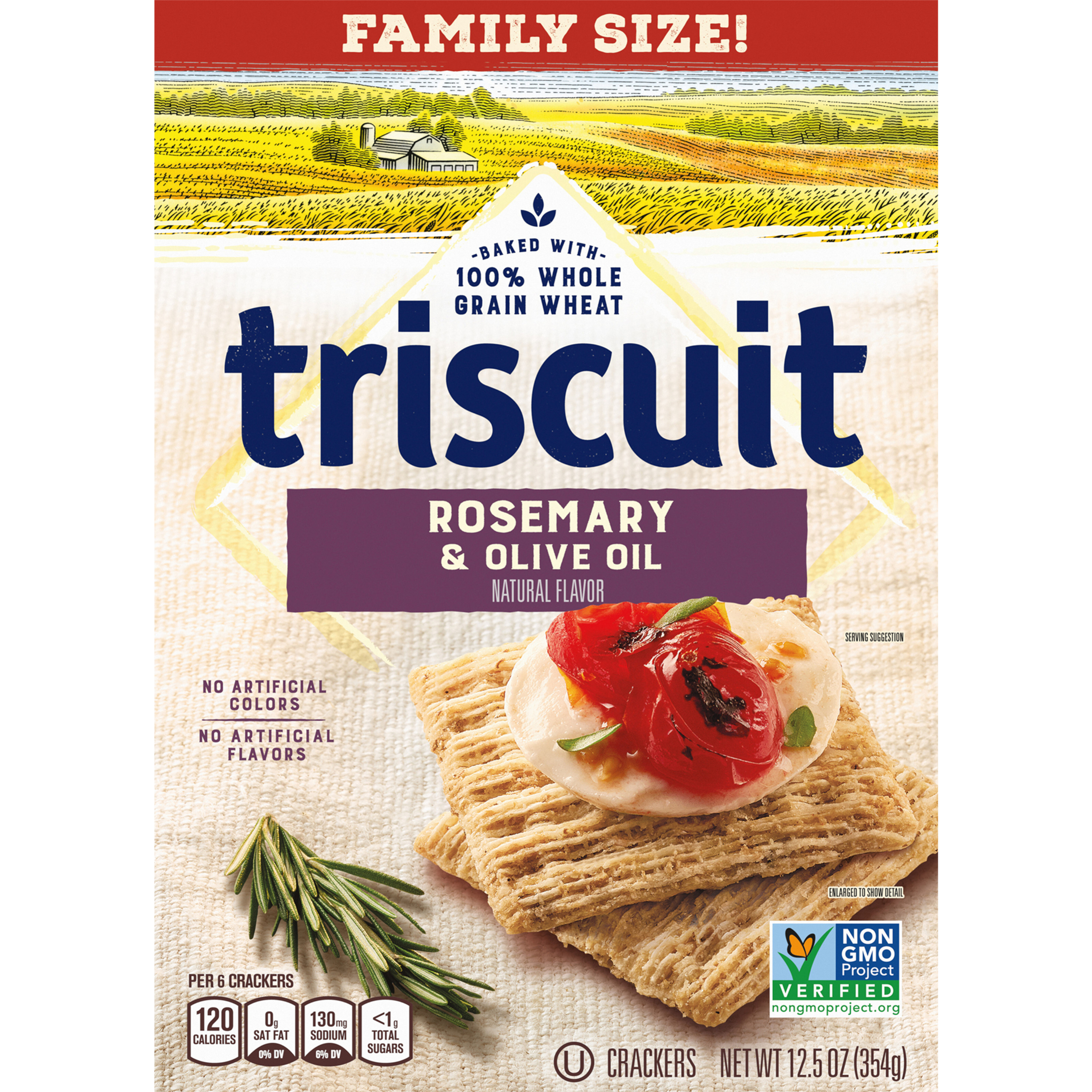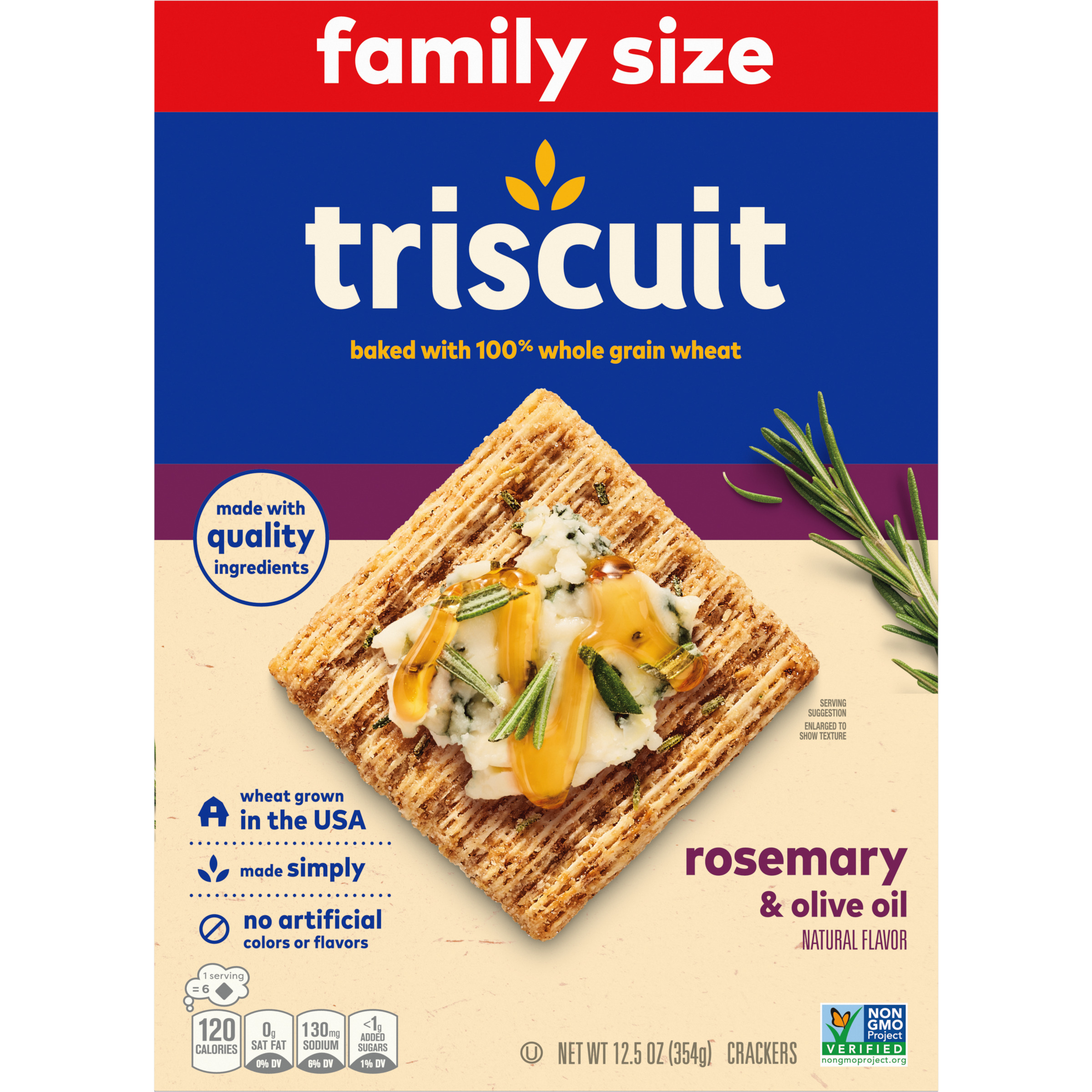 Triscuit Rosemary & Olive Oil Whole Grain Wheat Crackers, Family Size, 12.5 oz
Triscuit Rosemary & Olive Oil Wheat Crackers refine snack time with a flavorful twist on classic Triscuit crackers. Made with 100% whole grain wheat, these snack crackers feature rosemary and olive oil baked into square crackers, creating a rich, savory taste in each bite. The intricate woven texture offers a satisfying crunch and makes these ideal crackers for toppings and dips. Triscuit snack crackers are Non-GMO Project Verified and kosher snacks and made without artificial colors or artificial flavors for wholesome goodness. The delicious flavor makes these crackers great on their own, or top them with your favorite cheese, meat, or flavorful spreads. Triscuit cracker snacks cover all your snacking needs, whether you need lunch snacks for the family, on the go snacks for traveling, or easy party snacks. Each 12.5 oz box is sealed to keep these bulk crackers fresh and crunchy until you're ready to enjoy them.
---
INGREDIENTS:
WHOLE GRAIN WHEAT, CANOLA OIL, RICE STARCH, SALT, SPICES (INCLUDES ROSEMARY AND CELERY), ONION POWDER, DRIED PEA PROTEIN, EXTRA VIRGIN OLIVE OIL, NATURAL FLAVOR, SUGAR, LEEK POWDER.CONTAINS: WHEAT.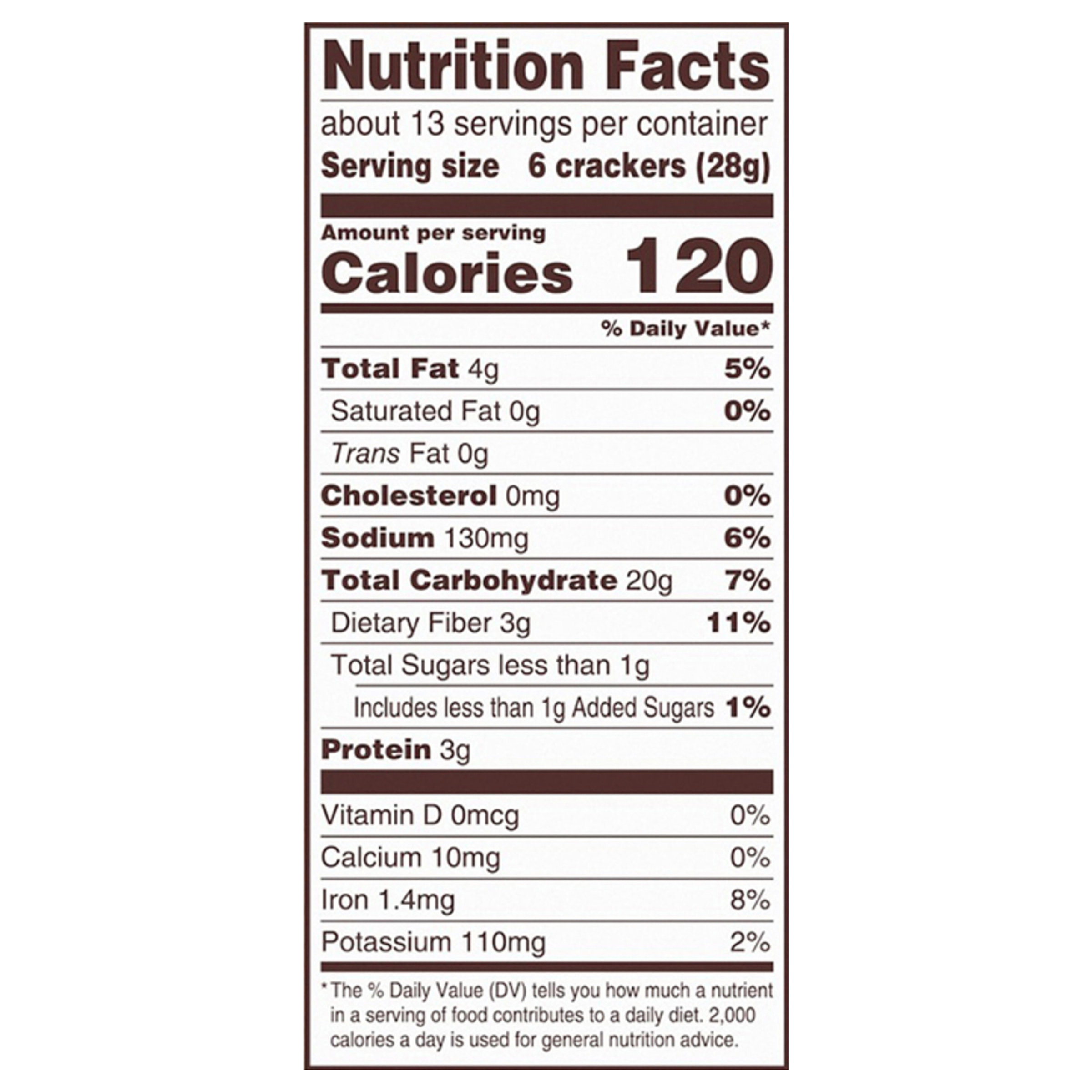 ---